Executive Guide to Faster Incident Resolution 2023
How to Build Resilient Modern Systems to Support an Always-On Digital Business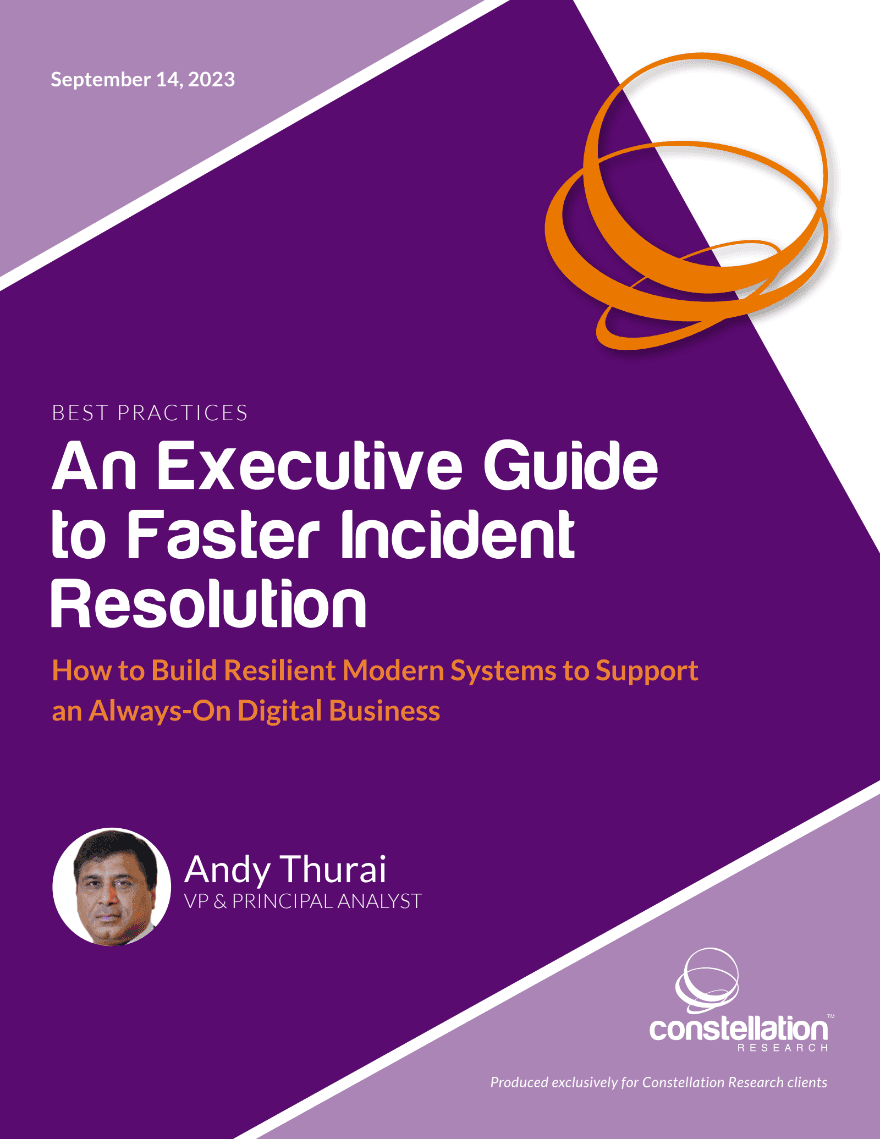 According to Constellation Research, incidents can cost large companies more than $100 million a year. Even more eye-opening, 49% of those incidents are straightforward and repetitive, and can be automated away.
For this 2023 Executive Guide, Constellation Research teamed up with a leading survey firm, Dimensional Research, to conduct a survey that asked more than 300 IT professionals a series of questions related to the current state of IT operations.
Download the report to learn more about the key findings, including:
Incidents, both major and minor, are more frequent than expected with a 12% increase in the number of incidents getting escalated year over year.
The current way of incident response is broken. Only 35% of incidents are automatically fixed.
The cost of incident resolution is high. For a large company, almost 12% of incidents cost them $1 million or more, and 2% of companies reported it cost them $5 million or more per major incident.
More than half of respondents, 54%, believe leadership lacks visibility into top incidents, team toil, team burnout, and incident response costs.
Production ops is getting harder as scale and complexity increases. Results show that 99% of respondents would like to see some form of AI usage to avoid manual intervention.
Get the report
Please fill out this form to immediately receive a download link to the full report.